The Church is on the move to create more ripples of impact to their circles of influence. Our initiatives under Creative Advocacies, programs that equip believers to reach their respective communities, have seen a number of eager participants ready to initiate and grow relationships with people from all walks of life. Such initiatives were originally conducted face to face, but by God's grace, were adapted to online format to serve churches amid the new normal.

The recent NAOL (No Apologies Online), held at Capitol City Baptist Church (CCBC), was graced by over 30 young people and their respective peers. Three coached facilitators, trained by Focus on the Family Asia last August, led the virtual event. Since 2015, about 120 Wavemakers trainers have been using the character-based sexuality curriculum to engage with different campuses in the country.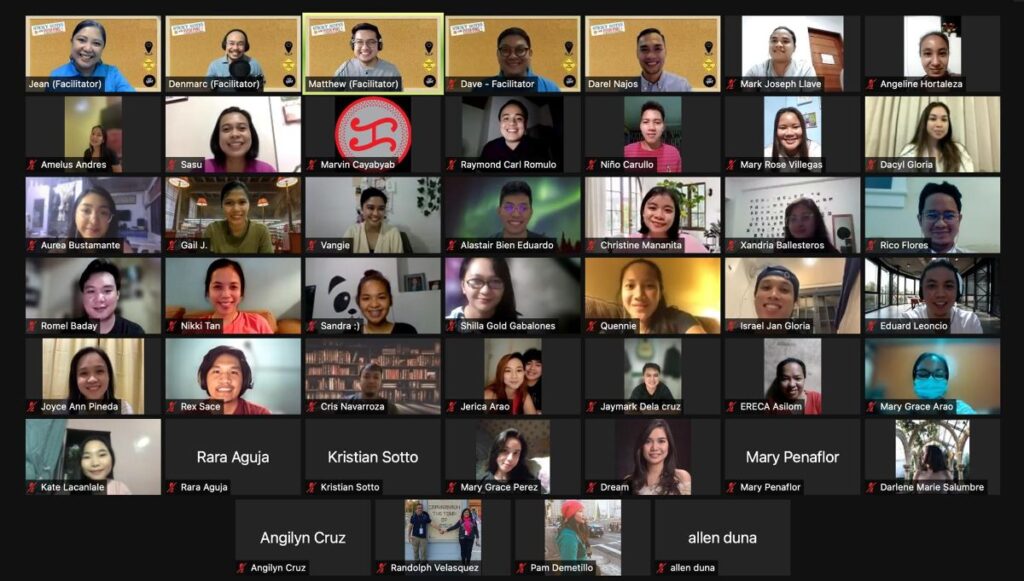 The SNAPP (Sticky Notes and Push Pins) workshop conducted among young adults last September 25
Meanwhile, the No Apologies age-up track, SNAPP (Sticky Notes and Push Pins) was conducted in two kinds of pilot workshops. The first one was in collaboration with CCBC's Youth@111, led by three facilitators and attended by 44 participants aged 18-21 last September 18. The second one was with the church's Young Adults Ministry, 42 participants aged 22 and above and four facilitators present in the virtual discussion.

Launched in partnership with CCBC as well, the pilot online workshop Parental Guidance was attended by 48 parents and adults in September. The program, spearheaded by three facilitators, focuses on holistic, transparent discussion on sexuality and relationships.
 
Embracing its identity as the salt and light of the world, the Church has been working to make a profound difference in communities. All the ripples of impact for the glory of God.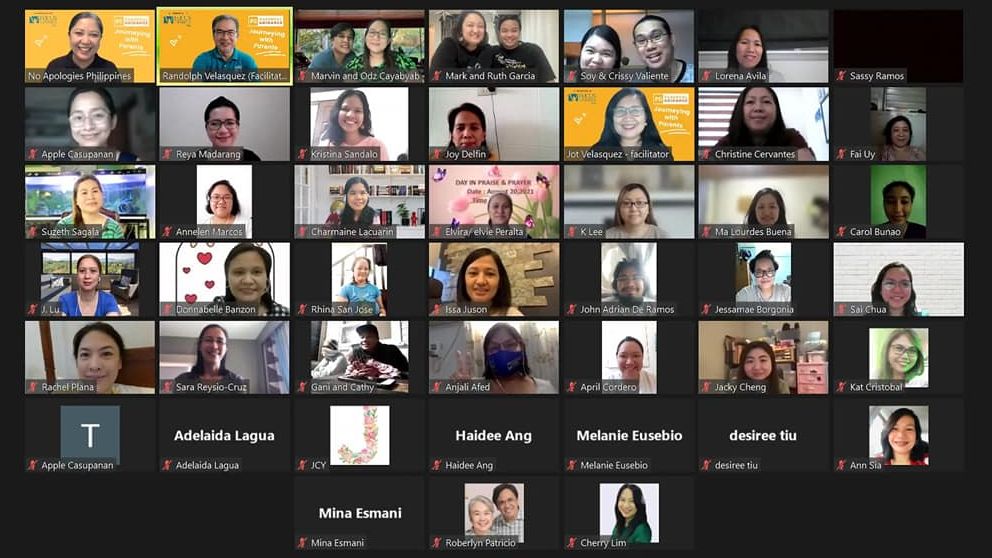 The Parental Guidance workshop held last September 4, is a parent-centered workshop that addresses the topic of sexuality and relationships in a holistic and open way.