The start of the year is a time for reflection and preparation, looking back at what was accomplished and looking forward to what lies ahead. For us, 2022 began with a gathering of minds in Sonlife Asia Summit on January 18 to 19. Ten country leaders and key coaches all over the region came together to collaborate, assess the ministry, and refocus our vision to fulfill the Great Commission in Asia through disciplemaking.
 
On the first day of the summit, country and ministry leaders, as well as coordinators, signed the Asia Movement Covenant and recommitted themselves to Vision 2030. The second day was all about introducing training and coaching tools for disciplemaking movements using Discovery Bible Study (DBS).
 
It was a joy to come together and be reminded of the large-scale movement taking shape in different parts of the world. Through the help and grace of God, we can make 2022 count for the Lord in making followers of Jesus in all nations.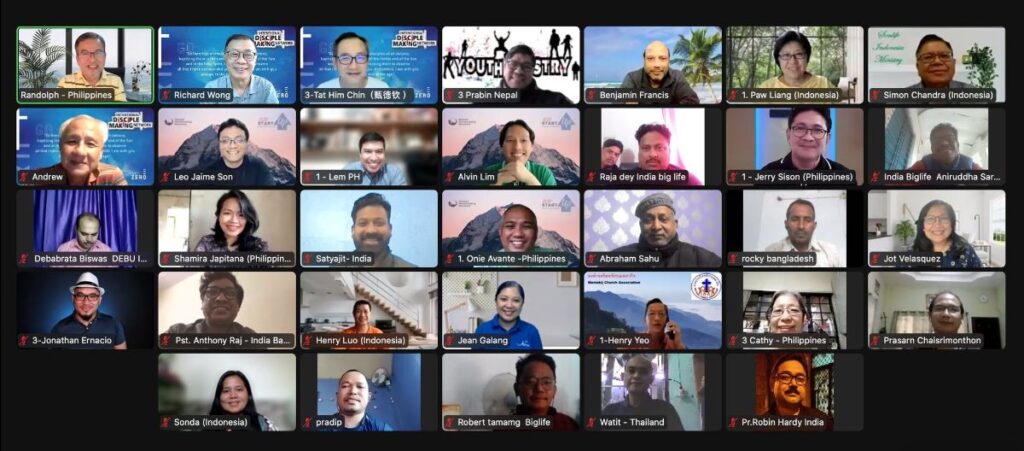 18th and 19th of January 2022 – Country leaders and key coaches from across the Asian region met for a meaningful two-day of evaluation, collaboration, and refining of the collective vision of fulfilling the Great Commission in Asia.
May Frances Calsiyao (wearing pink shirt and eyeglasses) is one of the faithful leaders of our coaching group in Northern Luzon. She shares her personal experience in hosting an outreach activity with her disciples.
Last year (2021), I challenged the members of my small group (female college students) to practice eternal CPR to their friends who all came home to Tabuk after face-to-face classes were suspended. We brainstormed what cultivating activity was best to invite their friends in response to their needs. The whole group pointed out that they and their friends would spend most of their time cooped up at home due to online classes and requirements and government restrictions on movement. The group also said that they needed to relieve the stress brought about by their current situation. As a result, everyone agreed to each invite a friend or two to the Gunaban family farm for fruit-picking and afternoon picnic. The farm was only 15 minutes away from the town proper but was quiet and surrounded by trees, a perfect getaway from all the noise, hustle and their computer screens.
           
Later in the year, November 20, my small group members and I took their friends to the farm, with the Gunabans as our hosts. Some of them went to pick rambutan and native oranges while the others grilled meat for samgyupsal. While many of the ladies did not know each other, the food preparation became an opportunity for them to connect while enjoying nature. When we sat down for our snack in the woods, the air was filled with their laughter. The ladies shared about their studies, goals and common struggles.  At the end of the afternoon, we all went home refreshed, ready for the next online classes and a few friends richer.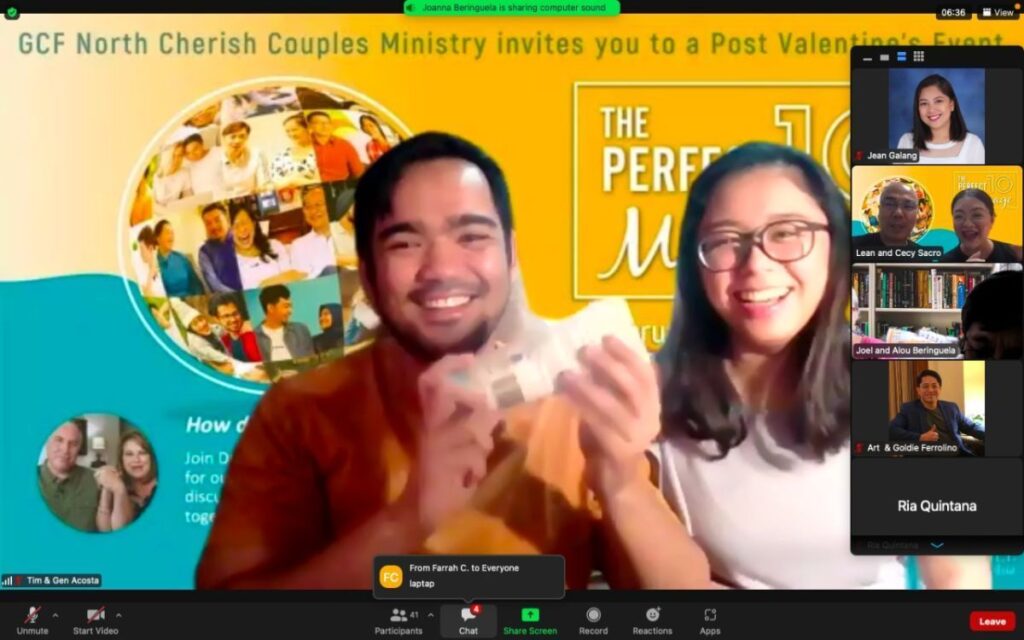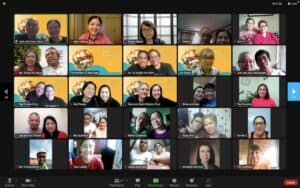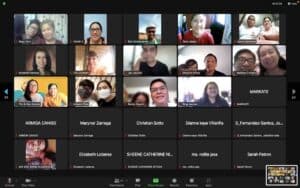 The Perfect 10 Marriage Asia, a free online event, was held at GCF North through our partners Mark and Sara Reysio-Cruz. Their ministry called Cherish Couples Ministry used the video in their evangelistic post-Valentines event held on Feb 19 (3PM) with 40+ couples as participants. Together, they learned how to grow strong together in five areas: communication, conflict resolution, shared responsibility, time together, and intimacy.